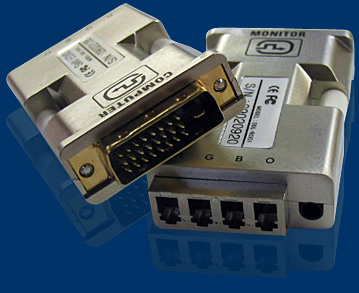 Fiber Optic DVI Solutions
About OPHIT

OPHIT's creative approach to product design is part of our commitment to become the world leader in fiber optic products for the medical, broadcast, retail, and military/industrial markets. OPHIT concentrates on digital video (DVI), IEEE 1394 and Fast/Gigabit ethernet converters based on fiber optic technology for long-distance, low-loss video signal transmission, with user friendly and cost-effective interconnects.

The DDL Series, in conjunction with a fiber optic cable system, lets your digital flat panel display operate up to 700 meters (2,300 feet) away from the host by TMDS, transition-minimized differential signaling.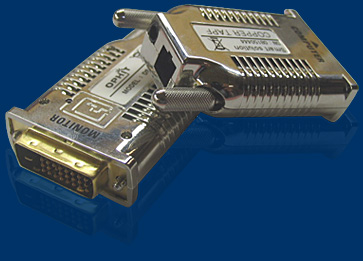 The DSL Series DVI extender enables your digital flat panel display to extend up to 1,000 meters (3,300 feet) away from the video source. The transmitter is connected to the DVI port and the signal is transmitted via 1(one) fiber cable strand.
Visit OPHIT's web site for more information: www.ophitusa.com